Online promising prospects with Lead online
With Lead online, you find promising prospects online based on keywords collected within all the unstructured data available online.
Promising prospects based on keywords
Finding prospects online? With Lead online, we compile a prospect list based on keywords and synonyms of these keywords. The keywords are entirely up to you. Lead online's technology collects these keywords and synonyms within all the unstructured data available online. In addition to websites, web shops and social media, the hits can be expanded to include a search of the full range of HTML, CSS and JavaScript. With this, we search within the underlying technology and code of websites using a TAG that contains a particular keyword. So everything is possible to search for exactly the information that is of value to you to compile a prospect list of promising new customers.
How does Lead online work?
The first step in finding prospects online with Lead online, is to determine the most important keyword or multiple keywords and possibly synonyms of these keywords. The keywords serve as input for the online search on the worldwide web. Searching the keywords in the content and social media channels is a fully automated process. The goal of Lead online is that you can connect with promising new customers. Chanceable because based on a particular keyword the prospect uses online, you know the prospect will be interested in your product or service. Finally, the data found from the hits are linked to NextBI's current database to add other relevant data so you can use the dataset directly for sales and marketing campaigns, among other things.
Finding prospects online based on keywords
Curious about your options with Lead online?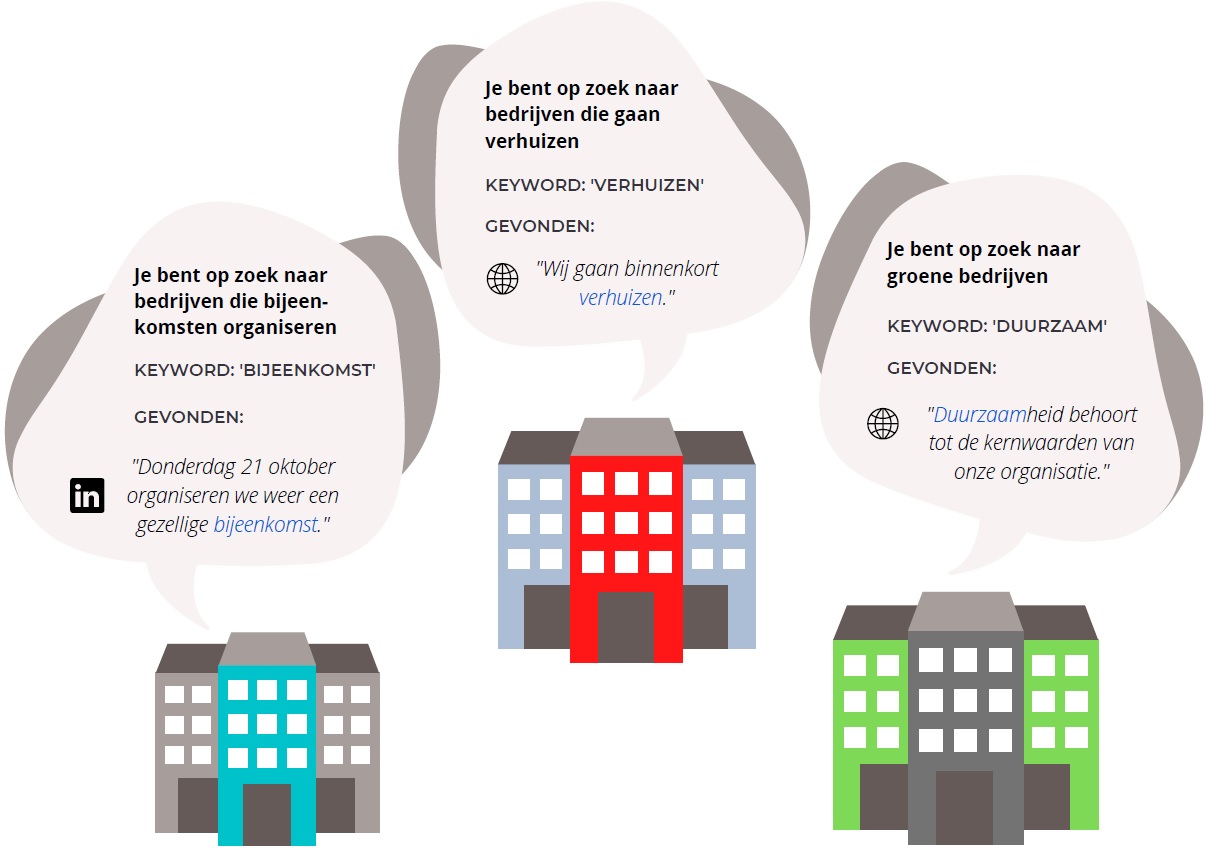 Startbaan 6
1185 XR Amstelveen
Chamber of Commerce number: 20078697
IBAN: NL98RABO0305995170
BIC: RABONL2U
VAT number: NL0094.75.898.B01